Sociology Conference Abroad
I was seated at a series of fold-out tables stretched across a large theatre stage. The stage lights felt like heat lamps, sweat dripped from my brow. I was giving a presentation about Islamophobia in the United States at a sociology conference on a panel titled, Women and Gender in the Arab World. The panel was part of an annual conference series hosted by ARAMFO, an organization with the mission of building bridges between U.S. universities and different Arab/Muslim countries.
I still had a couple months until I officially graduated college and, yet, to my right was the session moderator, a French-speaking professor at Hassan II Mohammedia-Casablanca University and to my left was an Arabic speaking feminist who was actively working to change public policy on behalf of women in Tunisia. The audience consisted of roughly 80 American students and professors, roughly 30 professors and graduate students representing the university's Moroccan-American Studies Program, and maybe a dozen other invited guests from various countries in the region, such as the woman to my left.
Presenting Sociology Research at a Conference Abroad
So I gave a presentation of my research about perceptions of Islam in the United States to a crowd of about 120 people, speaking into a headset that was translating my talk into two other languages. I gave this presentation as an American-Male-undergraduate student in a session amongst scholars and activists talking about women in Arab countries.
I managed to stumble through my presentation. It was fine, I was not going to win any speaking awards, but I do recall one question from a young woman that I believe was a graduate student at Hassan II University. She asked me about how we can collectively confront western media outlets and their portrayals of Muslims in the news. Of course, I did not have a revolutionary response, but I handled myself in a professional manner.
Community Sharing at the Sociology Conference
My point in telling this story is not to demonstrate the power in sharing ideas, but rather the power of conference-attendance in professional development and confidence building. Conferences are beneficial, first and foremost, because they put sociologists around other people. Sure the other people will generally be sociologists, but at least they offer students and faculty a chance of hearing ideas that may not conform to the homogenous outlook often produced within departments and programs.
Anything that gets sociologists out from behind the screens of their literature reviews and data sets is a good thing and we should be doing everything we can to provide students the access and opportunity to engage in those situations. Departmental training sessions and professional seminars are only a fraction of professional development, but conferences are where students get to really develop an identity. One reason that developing a professional identity at conferences is important is because the risk is relatively low since we may never see many of these people again. Or, we get to decide whether we do.
My presentation in Morocco is one example of this process. I do not believe that any of the 120 attendees of my session will remember me as the super nervous guy on the panel about gender in the Arab world (until of course I remind everyone in this piece), but I have a number of business cards of acquaintances from the conference, and I have several friends and contacts from the trip on social media. My point here is that the professional benefits that I received by taking the risk of giving a conference presentation, despite not delivering revolutionary findings, far outweighed any reason to avoid the experience.
Sociological Discourse
Through their education, sociologists are generally socialized into expertise in a particular area of study. This means that a professional sociologist will likely be up-to-date on research surrounding 2-3 specific topics.
Conferences are one way to step out of the context of our 2-3 sub-specialities and experience the discipline as a whole. As an example, I have generally studied the topics of race and religion in my research, but through my experiences at conferences, I have gathered knowledge about the sociology of health and teaching sociology, topics that I may not have thought about or had the institutional incentive to learn. It also demonstrates that these are important topical issues in the field of sociology.
In many situations, graduate students will be pressed further and further into specialization, so conferences can be vital in bringing us up-to-date trends in the field, as a whole.
Sociology Conference as Discourse
This brings me to the concept of conferences as discourse. Every session is not likely to bring forth revolutionary findings. Some presentations may include sweaty undergraduate students (such as myself in Morocco) and others may include nervous graduate students reading directly from a paper. Neither of those types of presentations are probably going to represent the cutting edge of sociological research.
With that said, if we look at the presentation topics or conference themes as a collective, we can imagine a clearer image of contemporary issues and perspectives in sociology.
Lasting Impacts from a Sociology Conference
One element of conference attendance that I am underselling a bit in this piece is probably the intended purpose. Conferences are a great place to hear new ideas that might be useful to your own career.
One element of conference attendance that I am underselling a bit in this piece is probably the intended purpose. Conferences are a great place to hear new ideas that might be useful to your own career. Read my article titled The Story of @SociologyTheory: Origins and Initial Reviews about how attending the Rocky Mountain Psychological Association's conference, altered my research agenda and teaching philosophy.
I attended my first academic conference in 2013 hosted by RMPA in Denver, Colorado. At this conference I met a wide variety of influential people including Peggy McIntosh, David Buss, and Robert Sternberg. I also attended a session about teaching and pedagogy which would eventually lead me to my work implementing Twitter in the college classroom.
My point is, while I will not belabor it, conferences can provide us with ideas that can be revolutionary to our own careers, even if not to society at large.
Community Building
My final point about sociologists attending academic conferences is that it provides the perfect opportunity to build community amongst members of a department or program.
I am fortunate to have attended graduate school at the University of Northern Colorado (UNCO) where conference attendance was part of the program's structure and culture. To demonstrate this point, I will use the 2015 Pacific Sociological Association's conference. In 2015, the sociology department at UNCO took 14 members to PSA. This included three faculty, six graduate students, and five undergraduate students.
The students in the group pooled their grant resources in such a way that provided rooms to share and many plane tickets from Colorado to Long Beach, California. The department pooled some resources to offer an undergraduate conference award, graduate students applied for university travel funds, and members of Alpha Kappa Delta Sociology Honors Society applied for additional funding.
Community Building and Professional Development
We collectively attended our peers presentations, lived together, and of course enjoyed Long Beach together. Our professors provided us with notes on our presentations, introduced us to their colleagues, shared their insights, and even shared a pint with us over dinner.
In my time as a student at UNCO, I attended around half a dozen conferences, each of them representing various stories as the one above. The point is, through these experiences, undergraduate students have the opportunity to explore the discipline more holistically before they make a decision about graduate school, graduate students felt empowered to engage in collaborative projects, and faculty and students developed legitimate professional relationships.
Summary of the Sociology Conference and Professional Development
In this piece I have outlined four reasons why I believe attending academic conferences should be more frequent in the graduate student experience. It seemed at Purdue that conference attendance was only promoted when a student was presenting, and presentations were only incentivized if the research was published/able or if it was collaborative work with a member of the faculty.
This is a poor programmatic strategy. There are plenty of student-sessions, workshops, roundtables, poster presentations and other ways to promote a culture of conference engagement in a sociology program. As students at Purdue, fellow Applied Worldwide co-founder Stephanie Wilson and I even organized our own session at the Association for Applied and Clinical Sociology annual conference.
The overarching point of this article to illustrate how important conference attendance can be beyond simply "adding a line to the CV." Sociologists should want to put students in as many forward-thinking and collaborative environments as possible. Encouraging students to wait until they have publishable research before encouraging conference engagement is a flaw, and one that can be changed at the organizational level. It is up to departmental leaders to incentivize the culture of community and collaboration by providing resources and encouraging independent professional development.
Sociology Conferences we Recommend
Association for Applied and Clinical Sociology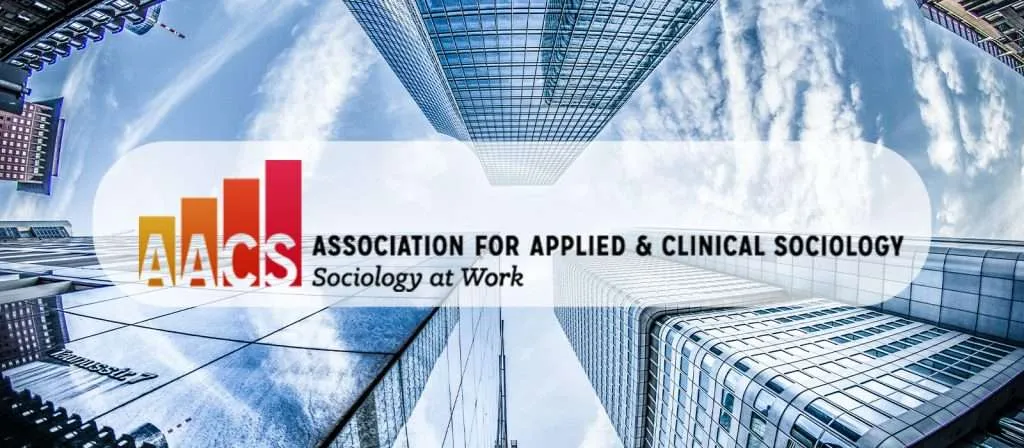 Despite, what I believe to be a lack of resources for practicing sociologists, there are communities designed to aid applied sociology. One such example includes the Association for Applied and Clinical Sociology (AACS). In addition to practitioners, the organization offers a great deal of opportunities for students and graduate students.
Between Stephanie and I, we have attended the conference five times, presented research on health, applied constructionism, Islamophobia, and using Twitter in the classroom. We have each also designed our own sessions. Stephanie organized a research session titled, Continuing the Discussion on Applied Constructionism, while I have organized a session where aspiring practitioners in graduate school discussed trials and tribulations. Stephanie was also awarded the Scholarship Research Creative Arts (SRCA) Award by AACS in 2020 for her presentation on Applied Worldwide as a digital public sociology project.
Sociologists for Women in Society
Sociologists for Women in Society (SWS) is another great conference that supports practicing sociologists. Stephanie has become increasingly involved with SWS as their efforts to support applied sociologists within their organization have taken off. Most recently, they added an Applied Sociology page to their website dedicated to sharing resources on applied sociology. They have also started a peer mentoring group specifically for applied sociologists who are members of their organization. You can read more about the value of that group in one of our LinkedIn-exclusive write-ups, Healing Through Applied Sociology.
Society for the Study of Social Problems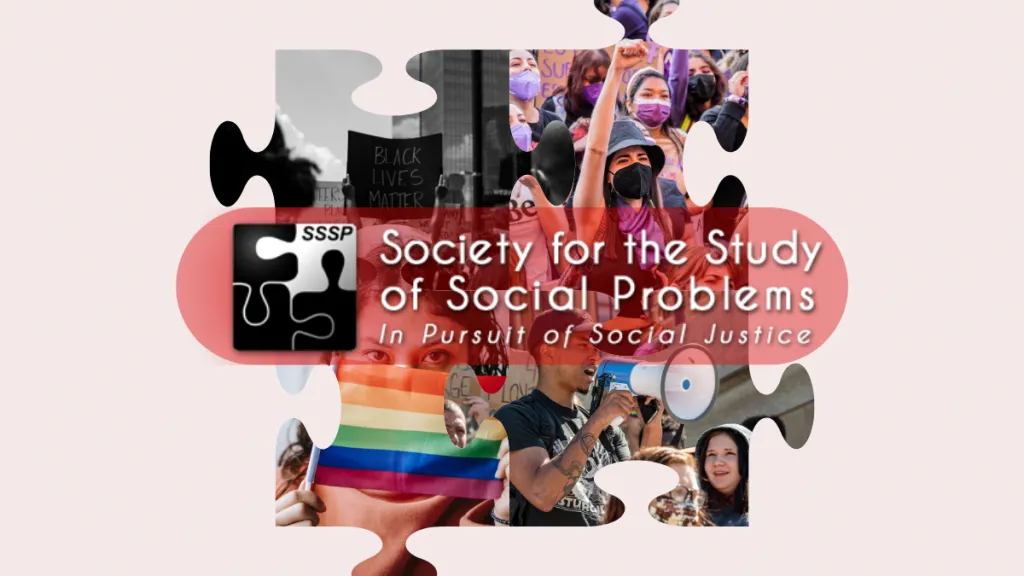 The Society for the Study of Social Problems (SSSP) has a wonderful reputation for centering social justice in sociological endeavors. While the organization was founded as a community for scholars studying social problems, it has evolved into an organization focused on social justice. In other words, their approach to social problems is focused on application of research that provides solutions to social problems, rather than simply the academic dissection of social problems.
We have had the honor of working with SSSP to promote their 2nd volume of their book Global Agenda for Social Justice. Stephanie has also had the opportunity to attend some of their webinars focused on applied sociology, with their latest being in collaboration with SWS, AACS, and the American Sociological Association's section on Sociological Practice and Public Sociology, and focused on navigating the applied workplace.