Integrate applied sociology into your academic department or curriculum!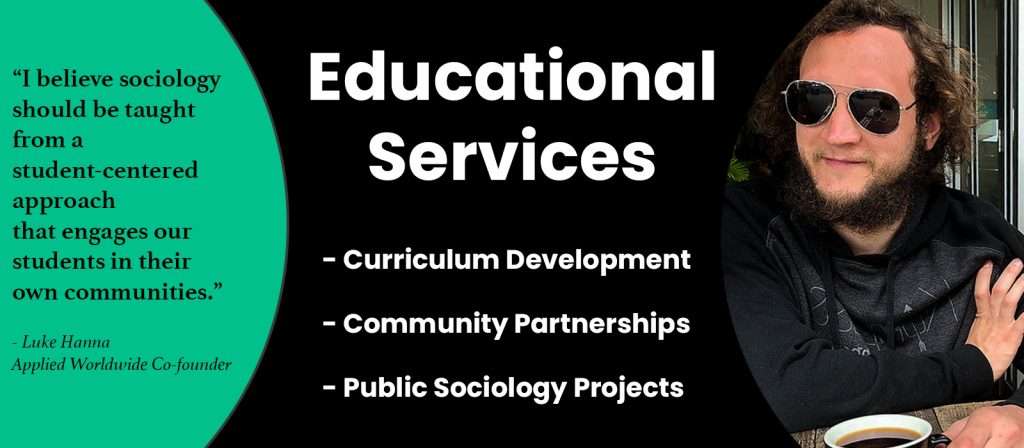 As society has changed, the role of the professional sociologist has changed. At Applied Worldwide we specialize in helping you integrate cutting edge teaching and learning techniques that will prepare your students for applying their sociological knowledge to their careers and beyond!
---
Contact us Today!
---
Direct all of your educational services inquiries to AppliedWorldwide@gmail.com! We will work with you on your large-scale program renovation or simply meet to provide you feedback on your new syllabus or assignment idea. 
Integrating application into sociology education is so important to us that we are willing to offer free educational services. Contact us now to learn how!
---
Related Publications
---