Conducting Sociology in an Organizational Environment
At Applied Worldwide, we are constantly tracking opportunities in applied sociology. For example, I recently conducted a second-domain analysis for sociology related jobs in the tech industry. In this piece, though, I would like to share my reflections on one observation, in regard to internship programs in sociology.
I was looking at a job posting for the position of Senior Research Scientist, People Analytics at Netflix. One of the potential education requirements for this job is a Master's or PhD in Sociology. The interesting part is the following quote from the "preferred qualifications" section of the posting.
"3+ years of experience conducting quantitative people research in an organization or consulting environment, including working with stakeholders to understand and clarify their people research needs, and communicating analyses to technical and non-technical audiences"

Job Posting at Netflix
Thankfully, Netflix recognizes sociology's value to "people research," and certain terms like "consulting" and "stakeholders" will be familiar to applied sociologists, but the interesting part for me is the "experience working in an organizational environment."
Internship Programs in Sociology
The primary way that a student of sociology would gain experience in an organization is through an internship. This stance is likely undisputed, and a wide variety of internships exist. At the PhD level, though, there is still a structural lag in how students are encouraged or "allowed" to participate in internships leading to non-academic jobs. I want to break down this structural lag as an example of how we can better prepare sociologists to create change.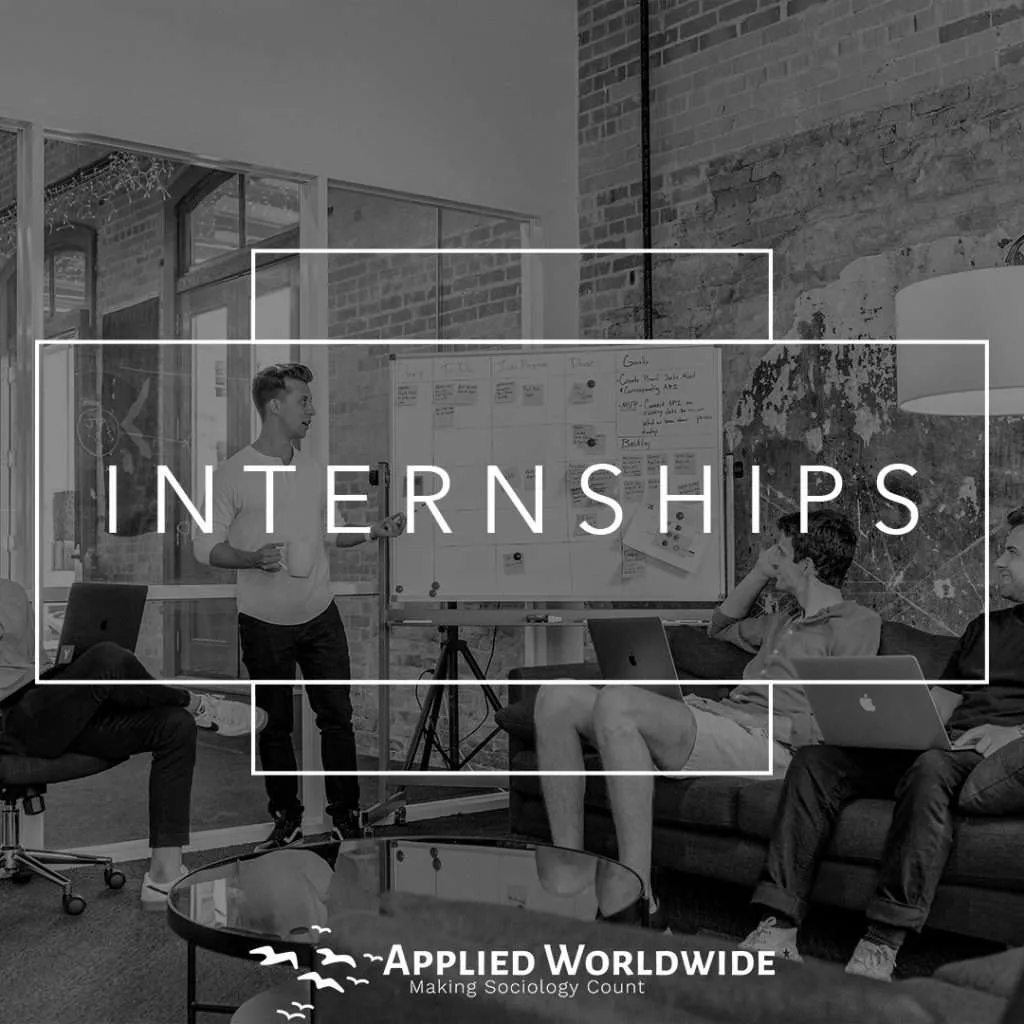 As a PhD student, by the time I was preparing to take on a dissertation, I knew that I wanted to work within an organization. I came to this conclusion, not because I had read a job posting, but because I had read Lester Ward, C. Wright Mills, Max Weber, and others. Sociology told me that I needed experience working within an organization in order to enact change. If we asked C. Wright Mills in 1960, "what can students of sociology do during their education to pursue careers that create change?," he likely would have said, "work with organizations."
Why Your Department Should have an Internship Program
My point is that, yes, every sociology department should have some built in option or internship program, but not simply because the "academic job market is flooded," or because "they are required for non-academic jobs." We should be promoting these experiences because one of the founders of institutionalized sociology in the United States, Lester Ward, told us that application is necessary in creating a dynamic sociology; because the revolutionary C. Wright Mills framed sociology as a tool for our use; and because Max Weber showed us how institutions manifest themselves through organizations.
​As sociologists we are all aware of how the media has a long history of marginalizing people of color. We know there is a huge problem with the treatment of women in the workplace. Additionally, we know governments often serve at the pleasure of the wealthy. We also know a lot about a lot of problems, but we have to work with and within organizations and communities in order to create change.
​This is why I believe all sociology departments need to offer explicit training in applied sociology!