Editorial Note:
The society for the Study of Social Problems (SSSP) is the preeminent professional organization for the study of social problems and has recently published the 2nd volume of their Global Agenda for Social Justice. Through collaboration with SSSP, Applied Worldwide is proud to bring you this exclusive interview series providing additional author insights.
This interview covers the social problem of fatphobia as discussed by Laurie Cooper Stoll and co-authors Angela Meadows, Stephanie von Liebenstein, and Carina Elisabeth Carlsen. Get your full copy of Global Agenda for Social Justice 2 here.
Social Problems as Social Justice Issues
Social problems are a major focus in the field of sociology. As described in the editorial introduction to the Global Agenda for Social Justice 2, SSSP shifted focus to not only studying social problem but also searching for their solutions. This new focus came with a wider shift in the discipline of sociology to not only study society, but change it for the better, introducing a social justice focus to the study of social problems.
With our mission to enhance a vision of applied sociology, Applied Worldwide is proud to bring you the following exclusive interview with Laurie Cooper Stoll about her co-authored chapter on fatphobia as a social justice issue in the Global Agenda for Social Justice 2.
What motivated you to study fatphobia as a sociologist?
The chapter I (Laurie) wrote with my colleagues focuses on how to combat fatphobia. We were introduced to this global social problem through our own lived experiences. What motivated me to study this issue as a sociologist is the fact that it is fundamentally a social justice and global human rights issue.
How would you describe fatphobia and why is addressing it an urgent concern?
Because of fatphobia, fat people experience discrimination across multiple domains of everyday life, including in the workplace, schools, and especially healthcare. Addressing fatphobia is an urgent concern because it is a life-or-death issue. This is demonstrated in two ways. First, it is evidenced by the number of fat people who get sicker or die every year because their health concerns are not taken seriously by medical professionals due to their weight. Second, fatphobia is inextricably linked to disordered eating and eating disorders, which have the second highest rate of mortality, second only to opioid overdose.
What can organizations and communities do to combat fatphobia?
There are concrete steps that organizations can take immediately to address fatphobia – and often by extension other systems of oppression, too, such as ableism. For example, in the workplace employers can ensure that all employees have access to workspaces that accommodate all bodies. Employers can refuse to implement wellness programs that are weight-based, which have been shown to promote anti-fat attitudes and discrimination against fat employees.
What makes the sociological solutions outlined in your chapter both unique and important?
Sociological solutions understand that the relationships between individuals and society is dialectical. The solutions we outline in our chapter are sociological because they focus on changing policies, practices, and institutions in order to create a more just and equitable society. Sociologists understand that even if we can change individuals' attitudes towards fat people, unless we change policies, practices, laws, and institutions fatphobia will remain.
If you had to choose one major take-away from your chapter to share, what would that be?
Fatphobia is a major social justice issue, deeply rooted in other systems of oppression, that regularly harms and even kills fat people.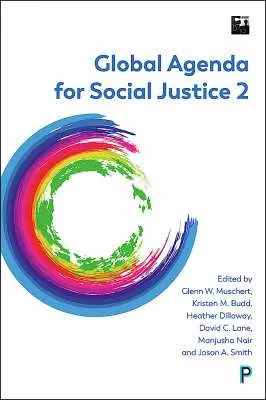 Meet the Authors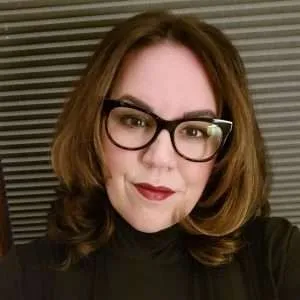 Laurie Cooper Stoll is Professor of Sociology at the University of Wisconsin-La Crosse. She earned her Ph.D. in Sociology and graduate concentration in Gender Studies from Loyola University Chicago. She is the author of two books, "Race and Gender in the Classroom," winner of the 2015 Distinguished Contribution to Scholarship Book Award from the Race, Gender, and Class Section of the American Sociological Association, and "Should Schools Be Colorblind?" She is the co-editor of the Fat Studies special issue "Standpoint Theory in Fat Studies" and has published several book chapters and articles in peer-reviewed journals. She is also the co-creator of the website www.twofatprofessors.com, which is committed to fighting fatphobia with education and community-building.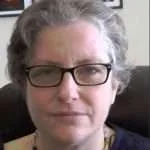 Dr. Angela Meadows is a Lecturer in Psychology at the University of Essex, UK. She is a social psychologist specializing in prejudice and discrimination relating to weight and body size. Her work focuses on how higher-weight people respond to the stigma they encounter in their daily lives, whether by internalizing their low status or by rejecting and challenging devaluation, and the implications both for individuals and for social change. She has published a number of articles and book chapters and has been interviewed by numerous media outlets internationally. She writes on issues around weight and health for print and digital media. In 2013, she founded the Annual International Weight Stigma Conference, now in its eighth year.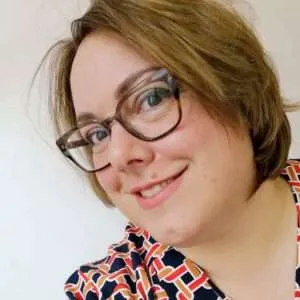 Stephanie von Liebenstein is a writer, academic editor, and legal scholar in Berlin, Germany. She earned her MA in English, German, and Philosophy, and studied law. She founded the German Association against Weight Discrimination (Gesellschaft gegen Gewichtsdiskriminierung e.V.) in 2005. She served as an editorial board member of Fat Studies from 2011-2014. In 2016 she served as an expert on weight discrimination at the Convention on the Evaluation of the General Equal Treatment Act (2006) hosted by the German federal antidiscrimination agency. She is the author of numerous publications, presentations and appearances in the media, editor of the Fat Studies special issue "fatness and law," and host of the International Weight Stigma Conference 2022 in Berlin.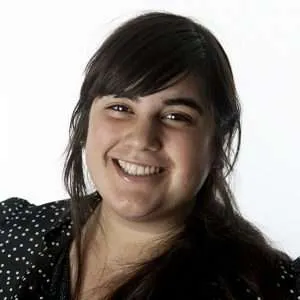 Carina Elisabeth Carlsen is a social worker and fat activist that lives in Oslo, Norway. She received her MA in Empowerment and Health Promotion from the Department of Nursing and Health Promotion Work at OsloMet University.
More Interviews from our Global Agenda for Social Justice Series
Applied Worldwide has several interviews with authors writing about different social justice topics around the world. Some of the other topics include language endangerment, gender based violence, and more. View the whole series to see all of the topics on the Society for the Study of Social Problems' Global Agenda for Social Justice.