What is the annual ASUU Strike in Nigeria and why is it important?
An average Nigerian who is born into a lower class and middle-class family is bound to be surrounded by nightmares. You do not have to be asleep to have nightmares as a Nigerian. Nightmares are always around you, waiting to hit you like a wrecking ball. This is one reason there is a common saying in the country, 'double your hustle'. This means one has to tighten their hustling spirit and if possible double it up or triple it, because 'money stops nonsense.' This is why the ASUU Strike has become so important.
Every child grows up with the dream of having quality education and getting their dream jobs, which always look easily achievable. But the underlying news is that being an average Nigerian child, growing up in Nigeria, and hoping to benefit from the educational facilities provided by the Nigerian government is more like a mirage.
You get enrolled in a primary school, make it into secondary school smoothly. Then you take all the necessary exams to get you into a public university, with the hope of getting out in the next four to five years, depending on your course of study. You and your parents/guardians have everything planned out, only for the Academic Staff Union of Universities (ASUU) to laugh in your face.
What is the ASUU Strike?
ASUU is a union of the academic staff of universities in Nigeria, founded in 1978. Which has under its umbrella federal high institutions, as well as some state-owned universities. In the first decade of its formation, the union went on strike to fight against the military government for university autonomy. The federal government and ASUU haven't been best of friends for a long time. As they always have counterattacks, putting the average Nigerian child at the receiving end.
Since 1999, the ASUU strike has been an annual event. This means every student in the public universities will experience at least 1 or two strikes before they eventually graduate.
The most recent and longest strike observed by the union is the current 2020 strike which started in March. Then Covid-19 happened, and the government had more to 'worry about' than education. Putting students' education on hold with no plan for online classes during the lockdown.
Some students went to the street to protest against the action, but no attention was paid to them, as the protest wasn't a mass one. After incessant prayers from students and parents/guardians, and frequent meetings between the Federal Government and top ASUU officials, the strike was eventually called off in January, 2021. That demonstrates that schools were closed down for almost a year.
The Strike in Context
All these happened in a country where the unemployment rate is high. A country with an unemployment rate of about 24%. A country where jobs which one finds to fit one's qualification has an age bracket attached to it. A country with a misery index of about 40%.
When a child of 20 years gets into the university to study law or medicine, knowing fully well that in Nigeria, to have a degree in Law, you need to spend five years in the university and another year in law school. All that before you proceed for the National Youth Service Corps (NYSC).
The National Youth Service Corps is a program in which every graduate in Nigeria proceeds to for a year after they might have obtained their first degree mainly for the development of the country and also to broaden their horizon. Mind you, there is an age limit attached to this as well, you have to be below the age of 30 years upon graduation to participate in the national service.
Whereas, the national service has become a prerequisite for employment. Most firms won't employ you if you didn't partake in the service of the nation. Leaving you with a more terrible nightmare because your age was progressing while the nation's educational sector is deteriorating.
Further Reflections on the ASUU Strike
You brazen up your shoulders for the degree, then your plans get stymied before you graduate because the Federal government is not meeting the demand of ASUU, and within your five years as an undergraduate, you get to witness two to three strikes, which might accumulate to about 12 months delay.
Eventually, you graduate with good grades and proceed to apply for jobs, only to not tick a requirement, the age bracket. You stay back, still looking out for vacancies, reading the daily newspaper for job postings, and you come across an article where the president of your dear country called you a lazy Nigerian youth. Funny how one can be called lazy by a government that does not make adequate provisions for its people unless industrial action is taken.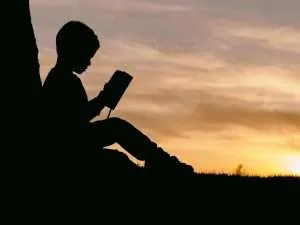 As an average Nigerian, this is the nightmare you have while you are wide awake.
Frequently Asked Questions About Nigeria's ASUU Strike
What is ASUU, and why is it associated with strikes in Nigeria?
ASUU stands for the Academic Staff Union of Universities, a Nigerian union representing university academics. Strikes by ASUU are often related to issues such as funding, working conditions, and educational policies.
How often does ASUU go on strike in Nigeria?
The frequency of ASUU strikes varies, but historically, the union has engaged in strikes periodically to address issues related to the Nigerian educational system.
What are the common reasons for the ASUU strike in Nigeria?
ASUU strikes are typically triggered by issues such as inadequate funding for universities, poor infrastructure, low salaries for academic staff, non-implementation of agreements, and concerns about the overall quality of education.
How do ASUU strikes impact students and the educational system in Nigeria?
ASUU strikes have significant impacts on students, leading to disruptions in academic calendars, delayed graduation timelines, and concerns about the overall quality of education. The strikes also affect the reputation of Nigerian universities.
What steps are taken by the Nigerian government to address ASUU strikes?
The Nigerian government often engages in negotiations with ASUU to address their demands. Agreements are reached, but issues such as the implementation of agreed-upon terms sometimes lead to subsequent strikes.
How do ASUU strikes affect the international reputation of Nigerian universities?
ASUU strikes can negatively impact the international reputation of Nigerian universities, raising concerns about the stability and consistency of the academic environment.
Are there alternative solutions proposed to prevent the recurring ASUU strike?
Alternative solutions have been proposed, including increased funding for education, better implementation of agreements, and addressing systemic issues within the educational system to create a more stable and conducive academic environment.
What can students and the public do during ASUU strikes to advocate for solutions?
During ASUU strikes, students and the public can engage in peaceful advocacy, raise awareness about the issues, and encourage dialogue between the government and ASUU to find lasting solutions to the challenges facing the Nigerian educational system.