Applied Worldwide is proud to present our 3rd annual "Why is Sociology Important?" student essay competition! We welcome undergraduate students from across the globe to submit their creative essays for a chance to win a cash prize and have their work published on AppliedWorldwide.com. Continue reading below for more information on the competition and how you can participate.
Thank you to our generous sponsors, Sociologists for Women in Society, Center for Equity Education, Azama Development Foundation, and Sociological Practice & Public Sociology (SPPS) – American Sociological Association (ASA) for helping make this year's "Why is Sociology Important?" student essay competition a success!
The Who, What, Where, When, and Why
Who?
Applied Worldwide is a digital content production and consulting company based in the United States with a mission to enhance a vision of applied sociology. Co-founders Dr. Stephanie Wilson and Luke Hanna launched AppliedWorldwide.com in 2019 and have since grown a digital library of nearly 400 original publications from sociological professionals and students across the globe.
What?
We are proud to host our 3rd annual global student essay competition that challenges students to explore the importance of sociological application. Winners of the competition receive cash prizes ranging from $20-100 USD and have the opportunity to publish their essays on AppliedWorldwide.com.
Where?
This essay competition is open to students across the globe who are passionate about the importance of sociology, wherever they might live!
When?
Essay submissions are due Friday, May 5th and should be submitted using the submission portal linked at the bottom this page.
Why?
We continue to host this essay competition year after year for three main reasons:
First, it is currently the only sociology essay competition that allows students to explore creative writing in sociology, as opposed to the traditional research paper.
Second, we consistently receive essays that add invaluable insight to our international digital publication, and we are always excited to share those with our networks.
Lastly, sociology and those who study it deserve to be celebrated, and this essay competition celebrates all that is important about the discipline!
Essay Competition Prompt, Guidelines, Requirements, & Eligibility
Below, you will find the prompt, guidelines, requirements, and eligibility for our "Why is Sociology Important?" student essay competition. If you have further questions about the competition or your eligibility to participate, please direct your questions to us at AppliedWorldwide@gmail.com.
Essay Prompt
The overall goal of this essay competition is to demonstrate the importance of sociology from a variety of viewpoints. Submissions should answer the general question, "Why is Sociology Important?" but can do so using a variety of angles.
We want to know why sociology is important to you!
At Applied Worldwide, we know that sociology is important and we are looking to publish a series of essays that demonstrate the importance of sociology to everyday life.
As a student, we know that you are regularly considering the importance of sociology and we are looking for essay submissions that highlight your insights.
Applied Worldwide is looking for original essays that address questions such as:
What value does sociology bring to the world around you and why?
How do you see sociology bringing value to your immediate communities?
In what professional sectors does sociology have an opportunity to make a valuable difference and why?
How might sociological theories and research methods help drive positive change in the world around you?
Submissions do not have to answer each of these questions, or really any of them, but in presenting them we hope to get the creative juices flowing as you prepare to write your essay on why sociology is important.
Essay Guidelines & Requirements
All essay submissions should meet the following guidelines and requirements:
Essays should be 1200-2000 words in length, not including references
All sources must be properly cited using an academic citation style or by hyperlinking them in text
Essays much be original work that has not been previously published elsewhere
All submissions should follow the prompt presented on this page (remember, creativity is encouraged!)
Essay Competition Eligibility
Please review the information below to ensure you are eligible to participate in this essay competition. Eligible students should meet the following criteria:
Have yet to earn their bachelor's degree
Are currently studying or taking classes at the college level
Have taken at least one sociology class and have a basic understanding of the discipline of sociology
Submitting your Essay
Our 2023 essay competition has finished and we are no longer accepting submissions. Keep an eye out for next year's competition announcement!
Meet our 2023 Sponsors!
Sociologists for Women in Society is a nonprofit professional feminist organization dedicated to:
Encouraging the development of sociological feminist theory and scholarship
Transforming the academy through feminist leadership, career development, and institutional diversity
Promoting social justice through local, national, and international activism
Supporting the publication and dissemination of cutting edge feminist social science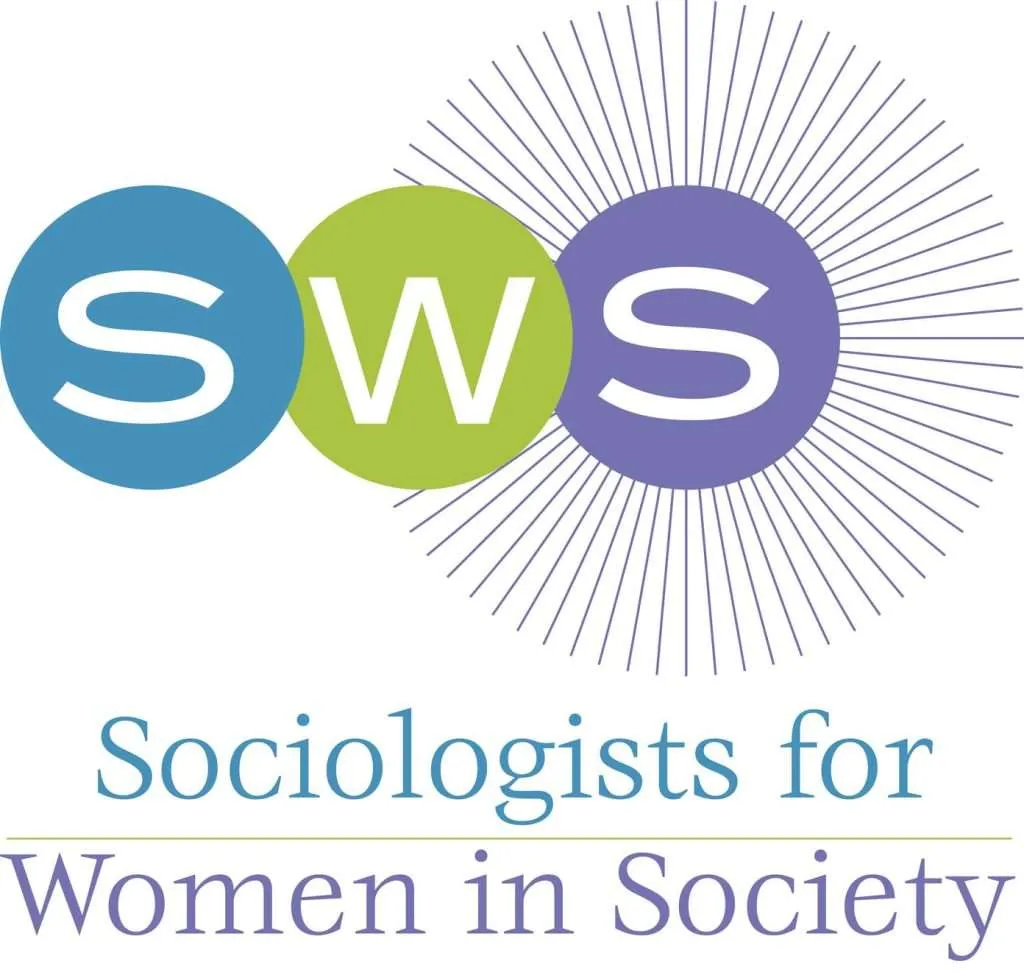 The Center for Equity Education is a 501c3 nonprofit dedicated to providing quality and affordable DEI&A, discrimination, harassment, and sexual harassment prevention and education services.

Azama Development Foundation is a Non-governmental organization that actively works towards the development of youths and women to be self-reliant and productive. Our mission is to transform the lives of youths and women from all over Africa to be self-reliant and productive actively contributing to national economy, education and development, thereby eradicating poverty, illiteracy and lack of enlightenment in the region.