Without innovation, there would not be technology. There will always be a connection between innovation, technology and international development, especially in African development. Innovation leads to technological development. Innovation and technology have made things easy for man in the global world. There's no development without technology and innovation and there is no society hitherto, deemed as developed or developing without technological advancement and innovations. W. Brian Arthur in his 2009 book, The Nature of Technology: What It Is and How It Evolves, sketched out three conceptions of technology.
"The first and most basic one is that a technology is a means to fulfill a human purpose… As a means, a technology may be a method or process or device… Or it may be complicated… Or it may be material… Or it may be nonmaterial. Whichever it is, it is always a means to carry out a human purpose."
"The second definition is a plural one: technology as an assemblage of practices and components."
"I will also allow a third meaning. This technology as the entire collection of devices and engineering practices available to a culture."
The new global networks have created connections between people, organisations and nations, unleashing dramatic opportunities for development. But unless developing nations create the right conditions for progress, investing in industry and innovation, while building state capacity and skills, there is a risk that a further digital divide opens up between developed and developing countries. And rather than try to apply patches later, we need to focus efforts on making it run at the same speed across the board today.
What is Innovation?
Innovation is the multi-stage process whereby organizations transform ideas into new/improved products, service or processes, in order to advance, compete and differentiate themselves successfully in their marketplace" (Baregheh, Rowley, & Sambrook, 2009).
Innovation represents the core renewal process in any organization. Unless it changes what it offers the world (product/service innovation) and the ways in which it creates and delivers those offerings (process innovation) it risks its survival and growth prospects." (Bessant, Lamming, Noke, & Phillips, 2005). There's no country that will develop if it lacks technology. Technology will accelerate Africa's growth in the sense that Africa can compete with the global world.
Technology and Innovation in African Healthcare
Accelerating and change of the healthcare sectors in Africa will be as a result of technology and innovation. India, China, and U.S.A were deemed to have good and better health care facilities as a result of technology and innovation. The growth of these countries were accelerated by technology and innovation. China battling with COVID-19 pandemic was able to build a very big hospital and with testing instruments, incubator and many more within a short period of time.
This was with the help of technology and innovation. In battling many dreadful diseases and advancement in health sectors, technology and innovation are the only ways Africa could achieve that via accelerative and avid growth in technology and innovation will pave away for avid growth and development in Africa.
In terms of industrialization, countries termed as industrialized have met the requisites and accelerative standard of technology and innovation. Technology brings about job opportunities and betterment of lives in every developed countries.
Industrialization, Technology, and African Development
Industrialization can not be achieved without the growth and advancement of technology and innovation. Technological advancement creates chance for industrialization and development and creating chance for innovation. Africa too can achieve what other countries have achieved via technological advancement. Technological mindset and innovative mindset put into practice will surely accelerate Africa's growth, boast it's economy, political sphere and even legal sphere.
The only role of technology and innovation will surely accelerate Africa's growth and reduce the rate of poverty and beclouding Africa. Technology and innovation will surely create a better way to reduce Africa's population of poor people bedeviled by poverty. Technology and innovation will surely protect Africa from internal and external attack. It will surely boast the military force and reduce criminalities.
Technology is the fire for development and innovation.
Final Thoughts on Innovation, Technology and African Development
In conclusion, there is no country that has reached stage of development without technology and innovation.
Read: Raeda Anderson, PhD: Technology and Health Outcomes for People with Disabilities
Frequently Asked Questions about African Development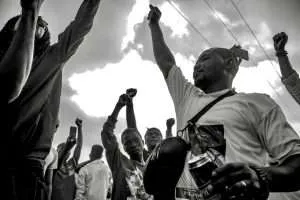 What is African development?
African development refers to the economic, social, political, and cultural progress and improvement taking place across the continent of Africa. It involves initiatives and efforts aimed at enhancing the well-being and prosperity of African nations and their people.
What are the key challenges to African development?
Challenges to African development include issues such as poverty, inadequate infrastructure, political instability, corruption, healthcare disparities, educational gaps, and the impacts of climate change.
What role do international organizations play in African development?
International organizations, such as the United Nations, World Bank, and African Union, play a crucial role in supporting African development through funding, technical assistance, and the implementation of programs addressing various development challenges.
How are African countries addressing poverty and economic development?
African countries are addressing poverty and economic development through initiatives such as economic diversification, investment in infrastructure, agricultural development, entrepreneurship support, and social welfare programs.
What is the African Union's Agenda 2063?
Agenda 2063 is a strategic framework for the socio-economic transformation of the African continent over the next five decades. It outlines a vision for a united, prosperous, and integrated Africa, addressing issues such as economic development, governance, and peace.
How is technology contributing to African development?
Technology is contributing to African development by fostering innovation, improving access to information, enhancing communication, and supporting sectors such as agriculture, healthcare, and education. Mobile technology, in particular, has played a transformative role.
What are some success stories in African development?
Some success stories include the economic growth of certain African nations, advancements in healthcare, increased access to education, and successful efforts to combat diseases such as malaria and HIV/AIDS.
How is sustainable development addressed in Africa?
Sustainable development in Africa involves balancing economic growth with environmental and social considerations. Initiatives include sustainable agriculture, renewable energy projects, conservation efforts, and policies promoting social equity and inclusivity.